Skip to main content

Pre-Owned Watches
Mappin & Webb has a prestigious collection of pre-owned watches from the finest luxury Swiss watch brands for sale. Choose from high-end names, including Rolex, Jaeger-LeCoultre, Patek Philippe, Cartier, Breitling, Omega, and TAG Heuer.


Pre-Owned Watches at Mappin & Webb
Each of our second-hand and used watches are carefully selected by a team of in-house experts to ensure that we can offer an exceptional selection of pre-owned timepieces, each with its own unique character.
To add to this element of individuality, a pre-owned watch over 20 years old will hold its value. The chances of you finding someone else with the same watch is highly unlikely which is what makes watches of this age so unique and special. In addition to their rarity, they are of an excellent quality. Our pre-owned watches are all reconditioned and serviced, if required, by the brands before arriving in our boutiques. For added peace of mind, your watch will also be brand-certified, fully warranted, and guaranteed for two years.
If you have any questions regarding our selection of pre-owned, luxury Swiss watches, please contact your nearest boutique for more details.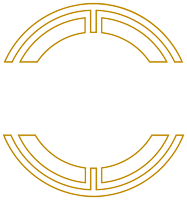 Let our in-house experts guide you through your own personalised shopping experience from the comfort of your own home or office. Our hands-free co-browsing option allows you to sit back and chat with our experts as they do the browsing for you.
Start Live Consultation*
*Service subject to availability
---
In-Store & Virtual

Book an Appointment

Using our 'By Personal Appointment' booking tool, you can request telephone and video appointments and be given a fully personalised shopping experience with a dedicated member of our in-store team

More About Appointments Find Your Nearest Store