Skip to main content
Jewellery Services
Over time, daily wear, dust and pollution can dim the shine of treasured jewellery. That's why our experts offer a comprehensive range of jewellery services to restore your beloved gems - of any age, make or design - to their full glory.
Diamond Promise
At Mappin & Webb we want to keep your diamonds looking as beautiful as the day you first acquired them.
In addition, every piece of diamond jewellery you purchase from us is accompanied by a lifetime Diamond Promise - a guarantee that our master craftsmen will carefully inspect and clean it once a year for the next decade.
Find Out More
---
2Royal Warrants are held by Mappin & Webb. We serve as Jewellers, Goldsmiths and Silversmiths to Her Majesty the Queen and as Silversmiths to His Royal Highness The Prince of Wales
---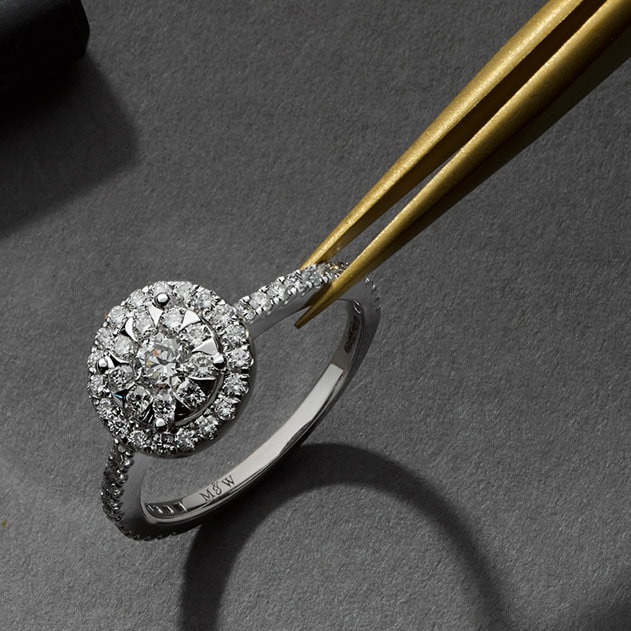 Bespoke Service
For more than 240 years, Mappin & Webb has combined expert craftsmanship and esteemed service to create special bespoke commissions. Utilising traditional craft combined with contemporary design, Mappin & Webb has crafted one of a kind pieces for affluent English society, royalty and clients all over the world for Generations.
Our dedicated designs, experts and Crown Jeweller work closely with a client's brief to create original ideas that ensure your design is truly unique. The final design is then placed in the hands of our highly skilled master craftsmen who bring the object to life in Mappin & Webb's London workshop.
Find Out More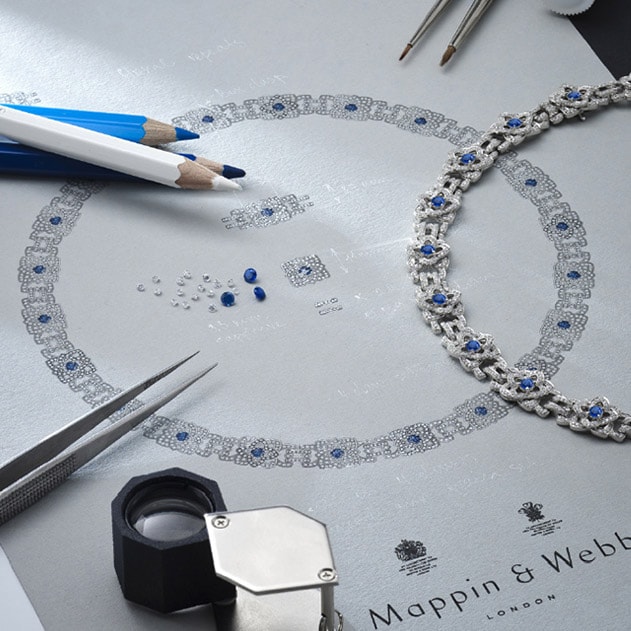 Contact Us
If you can't find what you're looking for, our customer service team who will be happy to assist you with any questions you have.
Find Out More
Boutique Locator
You can visit us if you'd prefer to discuss your required service in-person. Use our Boutique Locator tool to locate your nearest store.
Go to Boutique Locator
Mappin & Webb Care
If you're buying something beautiful, we want to help you take care of it, ensuring that it is safeguarded for generations to come.
Find Out More