Skip to main content

Discover
Jaeger-LeCoultre Watches
Jaeger-LeCoultre is a Swiss luxury watch manufacturer. Timeless designs, passion and excellent craftsmanship all combine to ensure reliability and pleasure for the wearer.
Jaeger-LeCoultre Rendez-Vous
Always on the forefront of innovation, Jaeger-LeCoultre was one of the first to offer women elegant watches, completely set with diamonds and exceptionally small calibres.
Shop The Collection
Jaeger-LeCoultre Master
Recognisable because of its sleek design, the Master collection is available in three ranges: the Master Grande Tradition, the Master Ultra Thin and the Master Control.
Shop The Collection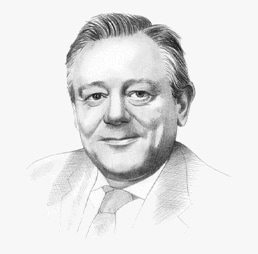 We Recommend: Jaeger-LeCoultre
"A brand renowned for a sophisticated asethetic, Jaeger-LeCoultre's latest offerings include the relaunch of the Master Control. This new collection draws on a range of signature Jaeger-LeCoultre complications, all of which are encased in designs that interpret the Maison's classic style with creativity and contemporary flair. Highlights include the enhanced in-house movements and new Novonappa® calfskin leather straps - a perfectly judged relaunch from this most celebrated of brands."
Mark Toulson - Head of Watch Buying
About Jaeger-LeCoultre
Located in the calm, serene setting in the Vallée de Joux, our Home offers a unique sense of belonging. It is here, inspired by the exceptional landscapes of the Jura Mountains, guided by an unquenchable inner fire, that La Grande Maison gets its soul. With All crafts under one roof within the Manufacture, watchmakers, engineers, designers, artisans work together to give birth to fine watchmaking creations. Driven by a compelling energy and a spirit of collective invention that daily inspires the commitment of each and every member of our family, we cultivate our understated sophistication and technical creativity. This same spirit has powered the creation of more than 1200 calibres since 1833 and made Jaeger-LeCoultre the Watchmaker's Watchmaker.


Jaeger-LeCoultre

Discover More
Calibre

History of Jaeger-LeCoultre Reverso

The Reverso was designed in 1931, at a time when many British soldiers in colonial India would spend their leisure time playing polo. As the oft-told tale goes, a player showed their...

Read More
Calibre

Complete Guide To Jaeger-LeCoultre

Jaeger-LeCoultre is not only an embodiment of luxury, but is behind some of the Swiss watch industry's most iconic innovations. From the avant-garde Atmos clock that runs perpetually...

Read More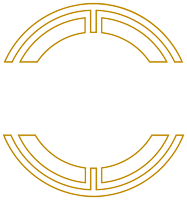 Let our in-house experts guide you through your own personalised shopping experience from the comfort of your own home or office. Our hands-free co-browsing option allows you to sit back and chat with our experts as they do the browsing for you.
Start Live Consultation*
*Service subject to availability