Skip to main content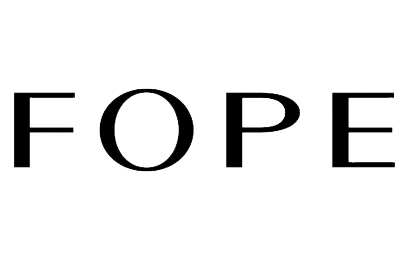 Discover
Fope Jewellery
FOPE is an Italian jewellery brand with an unmistakable charm. Expertly crafted in Vicenza, near Venice – it retains a distinctive Italian elegance. From timeless classics to the unique Flex'it lines, FOPE jewellery personifies sophistication.
Fope Panorama
The Panorama collection is a beautiful enhancement to the luxury Italian brand's offering. This stunning collection embodies a celebration of elegance and understated luxury historically championed by FOPE.
Shop The Collection
Everyday Luxury
All the FOPE creations share a distinctive charm given by the signature Novecento gold mesh chain they feature. The brand behind the innovative Flex'it system has revolutionised the way women wear jewellery.
Explore The Collection
Mountain Escape - #ItalianDiaries by FOPE
The gold and diamonds of the FOPE jewellery provide endless combinations, making it easy for everyone to create their unique combination of elegance and style. Every woman can be like the Italian actress and writer Miriam Candurro and choose how to wear her own idea of contemporary luxury while, in time, adding new pieces to their precious collection.