Skip to main content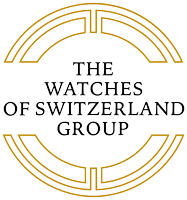 Out Stores are Re-Opening
We are thrilled to have opened our boutiques in England as of 15th June and we look forward to being part of your celebrations once again.
To make that happen and to ensure the absolute safety and reassurance of our colleagues and clients, we want to share with you the positive changes we are implementing in line with Government guidelines to make your experience as enjoyable as it should be. The safety of our colleagues and our clients are paramount at this time and so we are introducing a 'new normal' within our showrooms, boutiques, and stores.
Opening Times
Our opening and closing times may be a little different than usual to help with social distancing so may be a little different than usual to help with social distancing so we would encourage you to go to our store locator for full details on your local showroom.
Booking an Appointment
We also encourage you to make an appointment with us, which can be requested by contacting your nearest store or using our store enquiry page on store locator. We may have a limited number of walk in appointments available each day and we will try and accommodate where we can, but reserving time with our luxury timepiece and jewellery experts in advance is advisable. Not only does this mean we can safely limit the number of people within our boutiques, but it means that each and every one of you who visits us in this time will get a fully personalised shopping experience with us and a dedicated customer service expert.
Keeping Safe
Whilst in our boutiques, we will be remaining at a safe distance of 2m at all times, and we have hand sanitiser as well as masks and gloves available should you wish for them. We are also able to offer temperature checks within the boutique, but do ask if you are feeling under the weather, to simply rearrange your appointment for a time when you are feeling well again.
Our products will be treated with extreme care, and will be cleaned with a UV sanitiser machine every time they are handled. We have implemented sneeze screens at our consultation desks.
Payment
We are only able to accept cashless payment in our boutiques.
All of these steps help us to protect each and every person.
We look forward to seeing you again soon!
FAQ
Can I Still Purchase From The Website?
What If I Don't Want To Make Contact With The Delivery Driver, Do You Offer Contact Free Delivery?
Can I Still Order For Boutique Collection (Click And Collect)?
I Have A Click And Collect Order Or Repair In A Boutique Already, What Happens Now?
How Do I Return An Existing Order If Boutiques Are Closed And / Or I'm Self-Isolating?
Can I Contact My Local Boutique?